Hazmat: Everything You Need to Know About Getting an Endorsement
Regardless of where you are at in your driving career, getting a hazmat endorsement (HME) can launch you to the next level.
Drivers with their HME boost their earning potential and open the door to many more opportunities.
Here's everything you need to know about getting a hazmat endorsement on your CDL:
What is a hazardous material?
The United States Department of Transportation (DOT) defines hazardous materials as "articles or substances which are capable of posing a risk to health, safety, property, or the environment; are listed or classified in the regulations; and are transported in commerce."
If the material being hauled requires placarding, drivers are required by the DOT to hold a hazmat endorsement. A material will require placarding if the amount exceeds certain weight and volume restrictions.
Here are some examples of everyday materials that the DOT considers hazardous:
Car batteries
Hairspray
Perfume
Appliances
Gasoline
Nail polish
Laptops
Hand sanitizer
Find more examples of hazardous materials on the DOT's website.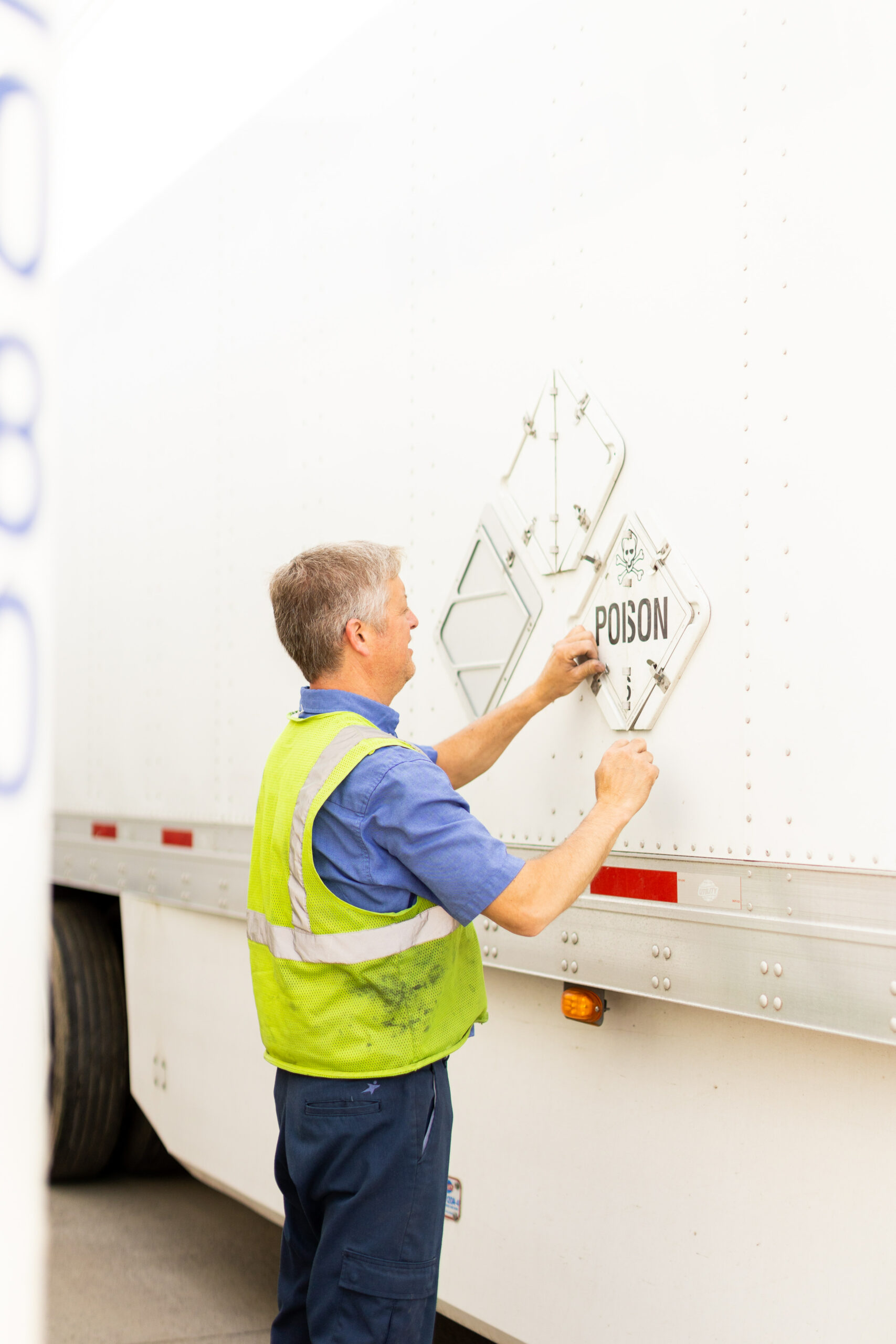 What are the different types of hazmat endorsements?
H – Transport Hazardous Material
 An H endorsement allows drivers to transport materials defined as hazardous by the DOT. Drivers with their H endorsement have to pass the TSA's Security Threat Assessment and a written test.
 X – Transport Hazardous Material in a Tank
 The H endorsement is a prerequisite for an X endorsement. Drivers will need to pass an additional written test to obtain their X.
This endorsement is especially useful for drivers hoping to haul liquid hazardous materials like oil or gas.
Is it worth it to get my hazmat endorsement?
While the process is a bit tedious, the benefits of holding this endorsement far outweigh the inconveniences of the process.
Stand Out
Hazmat drivers are qualified for more jobs than the average Class A CDL holder, so they are more desirable to trucking companies because they can handle a wider variety of loads.
Additionally, having this endorsement shows employers that you went above and beyond to invest in yourself and your career.
Earn More
At Magnum, hazmat endorsed OTR drives earn an extra $0.01 per mile on every load, and an extra $0.05 per mile when hauling hazardous loads. That works out to more than $1,000 extra dollars in your pocket every year — even without ever hauling a hazardous load.
While LTL and Dedicated drivers at Magnum are required to obtain their hazmat endorsement within 30 days of employment, we offer reimbursement for the cost of fingerprinting.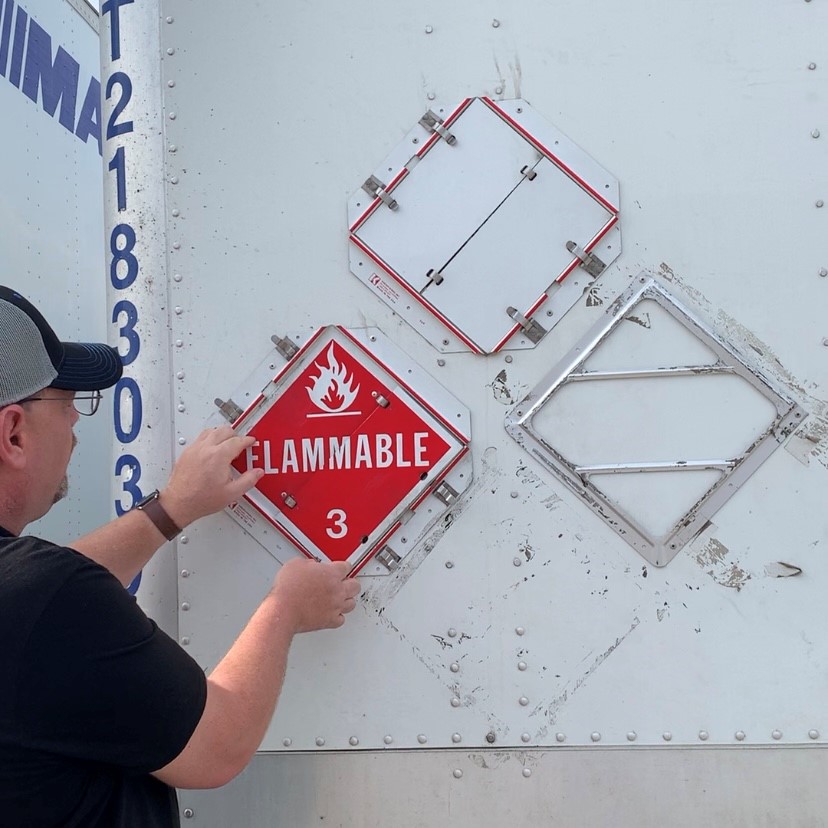 How do I get my hazmat endorsement?
1. Pass the TSA's Security Threat Assesment
Complete the TSA's Online Application
The USA Patriot Act requires drivers to undergo a Security Threat Assessment before their state can issue them an endorsement to transport hazardous material.
Drivers should visit the TSA's website to get the background check process started unless they hold their CDL in any of the following states: Florida, Kentucky, Maryland, New York, Pennsylvania, Texas,  Virginia and Wisconsin. Drivers in these states must visit their local DMV for fingerprinting and application information.
Find Your Nearest Application Center and Schedule an Appointment
Once you submit the online application, you will need to locate your nearest TSA application center and schedule an appointment online or over the phone (855-347-8371). Walk-ins are welcome, but appointments will take priority.
Visit an Application Center
When you arrive at the application center, you will be fingerprinted and charged the TSA's Security Threat Assessment fee of $86.50 (Fee is reduced to $67 for drivers with a valid TWIC card. Check your eligibility here).
Don't forget to bring documentation proving your identity and citizenship to your appointment (See list of acceptable documents)!
 Play the Waiting Game
Here comes the easiest step! Once all your paperwork is filed and fees are paid, you will need to wait for the TSA to complete your threat assessment. The TSA's target is to get back to you within 30 days of receiving your fingerprints, but the process could take up to 60 days.
You can check your status online at any time during this process.
2. Take your state's HME Test
Meet the Requirements
A driver looking to get their Hazmat Endorsement must first meet the following requirements:
-Pass the Federal Security Threat Assessment.
-Provide proof of U.S. citizenship or immigration status.
-Complete an FBI fingerprint check.
-Complete a federal criminal history background check.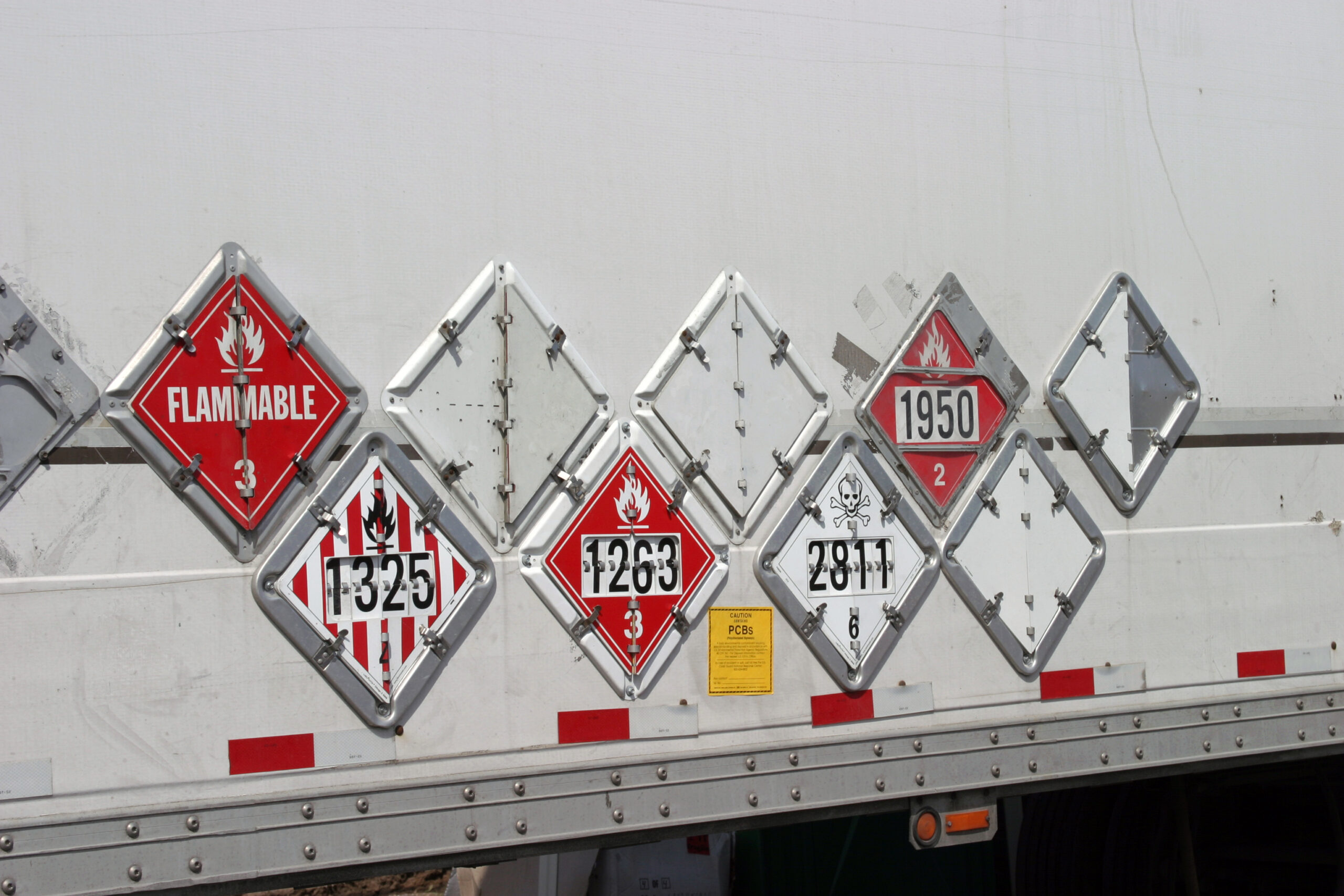 Study
Everything you will need to know for the test can be found in the "Hazardous Materials" section in your state's CDL handbook. Your HME test will include questions like:
If you are hauling hazardous materials and have _______ tires on your vehicle, you must stop and check them every time you park. (A. dual)
A "transport index" relates to products that are ______ (A. Radioactive)
You should turn off your engine when loading flammable liquid unless… (A. You need the engine to run the pump).
There are also countless resources online to help you study, such as the practice tests on Trucker Country.
Get endorsed!
When test day arrives, make sure to bring your hazmat approval documentation from the TSA to your local DMV.
Once you pass the test, your endorsement will be valid for five years.
Ready to put your new hazmat endorsement to work?
Explore more topics in our other blog posts.
Faces of Magnum: Heather Werner
Faces of Magnum: Tony Doll
Highway Hero: Roger Miller