Faces of Magnum:
Tanner Schmit 
From the office to the golf course, Price Analyst Tanner Schmit brings an enthusiastic, hard-working and competitive approach to everything he does.
Tell me a bit about yourself, Tanner!
I grew up in St. Cloud, Minnesota with two older brothers so I loved to compete with them and played all kinds of sports and games. This led to me playing soccer, football, hockey and golf in high school (and why I now spend an unhealthy amount of my paychecks on green fees, golf clubs and apparel). When I am not on the golf course or watching sports, I enjoy being outside. I love fishing! For a week every summer I go up to Sioux Lookout for a guy's fishing trip. 
I went to college at the University of Nebraska in Omaha for two years before finishing my Economics degree at St. Cloud State University (also known as the Harvard of the North).
What is your current job title?
I work at Magnum as a Pricing Analyst. My job consists of RFP management, rating lanes and a whole list of other analytical projects.  
How long have you worked at Magnum?
I will be with Magnum one year and three months at the end of this month.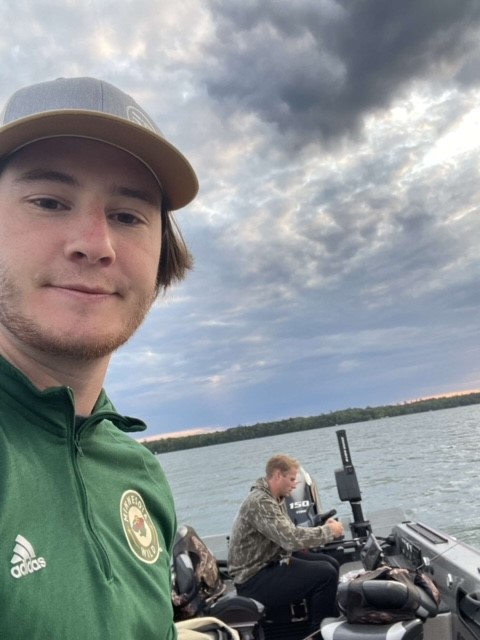 What is your favorite part about working at Magnum?
I heard about Magnum through my cousin and he told me how great the people are to work with. It did not take very long for me to see that for myself. My favorite part about working for Magnum is coming into the office excited every day to see all of my co-workers!
What advice would you give to someone just starting out at Magnum?
People always say love what you do and you will never work a day in your life. I can honestly say I don't dream about rating freight all night long, but if you work hard and enjoy getting to know the people around you, I think it is easy to love working at Magnum.
What's something that might surprise me to know about you?
I went on a 40-day canoe trip with a crew of 8, paddling and portaging our way from Yellowknife, NT up to Kuglutok, NU ending on the Arctic Ocean!
Explore more topics in our other blog posts.
Faces of Magnum: Nick Dahlen
5 Steering Wheel Safety Tips
Faces of Magnum: Zach Dahl